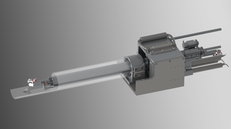 Parallax Innovations is pleased to preview another cutting-edge product – the CT Sabre. The CT Sabre is a robotic arm that fits inside the bore of a micro-CT scanner and is controlled remotely through software, allowing you to perform procedures, such as the delivery of therapeutic agents, biopsies, blood sampling, etc.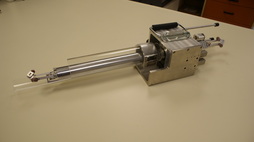 You can operate the arm during fluoroscopy:
✔ Full control of needle position
✔ Live view of needle under robotic control
✔ Highly accurate needle positioning
✔ Control of animal position
✔ Full control of x-ray angle
Alternatively, you can plan an intervention from a reconstructed 3D volume:
✔ Plan trajectory of needle with full anatomical information
✔ Easy-to-use, interactive planner – point and click to define trajectory
✔ No need to re-position the animal between acquisition and intervention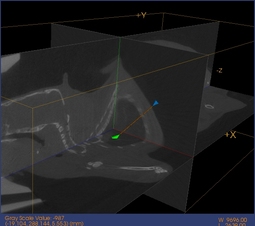 Safe and effective interventions for:
✔ Cardiac perfusion
✔ Biopsy
✔ Tissue injection
✔ Cannulation
✔ Blood sampling
If you have any questions or comments about the CT Sabre, we would love to hear from you . Also, continue to watch this blog for future CT Sabre updates.